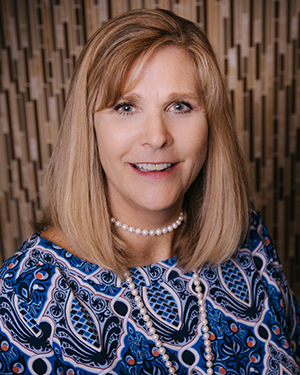 Maureen
Office Manager
Hello, my name is Maureen and I have been the Business Manager for HDA since 1990. I enjoy working at HDA because of the fun and relaxed atmosphere created by my coworkers/second-family and patients. I am a member of the American Association of Dental Office Managers. I also work for the Illinois Academy of General Dentistry (ILAGD). The AGD provides general dentists, students, and dental team members with the education, advocacy and the information we need to advance ourselves in the dental profession while providing our patients with the best dental care possible.
In my spare time, I enjoy spending time with family & friends! I enjoy beach vacations, boating, the Cubs and photography.
Fun Facts About Maureen
Where do you hope to travel to one day and why?
Africa. I would love to go on a safari and photograph the wildlife.
If you were going to splurge on something, what would you do or buy?
I wouldn't buy anything but spend the money on an island beach vacation that I haven't been to.
What is the best part of your job working at HDA?
My amazing staff!
What is your favorite restaurant in Vernon Hills?
On the Border. Margarita please!
Favorite Animal?
Loons
What something that makes you smile?
My two sons. They are amazing young men that make me prouder every day.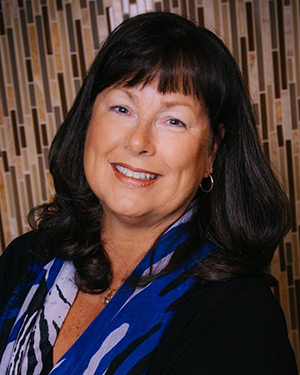 Judee
Dental Hygienist
Dental hygiene has been a big part of my life for over 41 years now, almost 32 right here at Hawthorn Dental ….please don't do the math! My son, DJ was just starting kindergarten when I started working here, and he just turned 37! Where does the time go? He and his wife made me a grandmother almost 2 years ago, so when I am not at Hawthorn Dental, you'll find me in Carlsbad, California visiting my sweet little grandson, Dominick. My daughter, Katie has been a dentist for 7 years already. She owns a dental practice in Buffalo Grove. Needless to say I am very proud and happy that she chose a profession that I have loved for many years. I'm hoping she and her wonderful husband, Mike decide to start their family soon. And Michael and I continue to travel, have fun with friends, motorcycle, golf and enjoy life together.
Fun Facts About Judee
What is your favorite inexpensive activity in Vernon hills?
We love to go up to Big Bear Lake to walk, bicycle ride or go fishing with Michael's grandson.
Where do you hope to retire and why?
I think one day when Michael and I decide to retire, we will split our time between Chicago and California. We have 2 children in California and 2 children that live here…..hopefully more grandchildren to come. Michael has 2 grandsons, Bryson and Zander here and I have little Dominick in California.
What is the best part of working at HDA?
The free toothbrushes! No, not really. Since my career here has spanned 3 decades, I have seen several generations in many of our families. I so enjoy getting caught up with everyone when they come in for their checkups. When I finally retire, I will have to take a list of phone numbers and have lunch with favorite patients to stay current!
What is something that makes you smile?
I smile every day. I am so thankful for the wonderful life I have been given, a lifelong career that has given me so much enjoyment from the wonderful patients I have had the pleasure of knowing all these years to the great staff that are more family than co-workers, 2 wonderful children that I couldn't be prouder of, and the love of my life that makes me laugh every day and will always have my back. So the answer is not one thing, it is everything.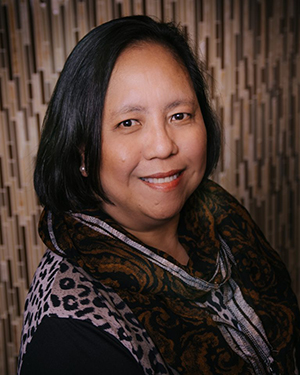 Ann
Dental Hygienist
I am Ann, one of the hygienists at HDA. I have been in the practice for 23 years, started as a dental assistant and became a hygienist in 2007. It has been an honor and privilege to work with a wonderful team of dentists and staff with the primary passion to provide dentistry with excellence and utmost care.
Fun Facts About Ann
What is your favorite inexpensive family activity in Lake County?
With a picnic basket in hand, I am ready to have fun, walk and bike at Independence Grove in Libertyville.
Best part of my job working at HDA:
The best part is to attend to patients that we care about in their oral health and their overall health as well, And in a wonderful workplace!
Interesting dental tidbit
Floss...just do it!
Favorite food?
With or without points?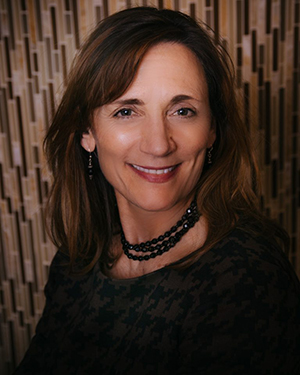 Monique
Patient Coordinator
Hello, my name is Monique and I have been with HDA since 1993. As Patient Coordinator, my responsibilities include greeting patients, scheduling appointments, coordinating insurance, addressing patient's questions and concerns and formulating treatment plans. I enjoy working at HDA very much. Working with a great group of dedicated, friendly, and patient-oriented people has proven to be very rewarding for me. I especially enjoy the close relationships we develop with our patients. At HDA, we believe that every visit to our office should be a pleasant experience!
Aside from my second family here at HDA, I am the mother of two wonderful kids, Bianca and Derik.
Fun Facts About Monique
What is your favorite animal?
Whales are amazing, majestic, and gentle giants.
Where do you hope to travel to one day and why?
Back to Holland (where my family is originally from) to see friends & family. It has been over 20 years since I was last there.
What did you want to be when you grew up and why?
An archeologist. I am intrigued by things old, ancient civilizations, and how people before us lived.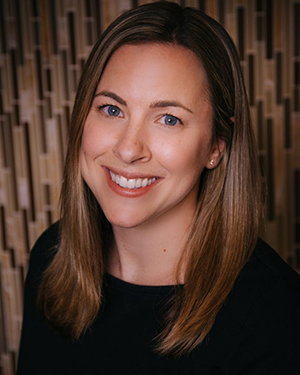 Erin
Patient Coordinator
Hi, my name is Erin and I have been at Hawthorn Dental since 2016. I love learning all about the dental industry as well as working with such an awesome staff. When I am not at work I am home with my husband, 3 kids, a dog and fish! We love to stay active whether it's at amusement parks, sporting events, the movies or game nights. One of the best parts of my job is getting to meet all the new patients that come in, I look forward to meeting you!
Top fun facts about Erin
What is your favorite inexpensive family activity in Vernon Hills?
My favorite inexpensive family activity in Vernon Hills is the Castle Park! There are great bike trails, baseball fields and also a great park for kids of all ages. If you haven't checked it out you definitely should!
Where do you hope to travel to one day and why?
I hope to travel to Australia one day to see all the immense culture.
Tell us about your pet!
I have a dog named Hurley who is a mix between a beagle, basset and lab. He's a cutie!
What is the best part of your job working at HDA?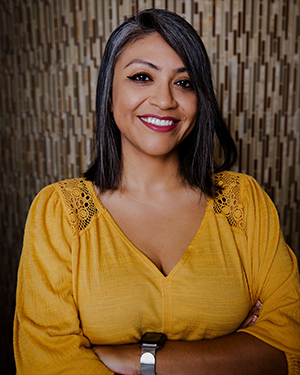 Gaby
Dental Hygienist
My name is Gaby. I have been with HDA since 2011 as a dental assistant. With the encouragement of everyone in the office, I have graduated from the College Of Lake County Dental Hygiene Program on May 18, 2019 and now have the opportunity to work as a Registered Dental Hygienist.
I have two wonderful boys, Julian and Adrian. When not at work, we spend our time doing fun activities like going to Six Flags, Dave & Busters and hanging out with family.
Fun Facts about Gaby
What is your favorite inexpensive family activity?
Going to Six Flags Great America is our favorite thing to do. We practically live there and enjoy all the rides. During the summer you may find us at the waterpark splashing around.
Where do you want to travel one day and why?
I have always wanted to travel to Tokyo, Japan. I like the culture and would like to experience something different.
What is the best part of your job working at HDA?
I feel blessed to work with people who I consider like a second family.
Tell us about your pet!
Berry is a 4 year old male black cat. I have had him since he was about 2 months. My aunt gave him to me when her cat had kittens. I have always had cats growing up and probably will always have them. Berry is very chill and relaxed. He likes to cuddle with me only and runs from my kids, Ha! Zoey is 3 year old female cat. She came from the same family as Berry did and they get along very well. Zoey is like my little black shadow. Everywhere I go she is right by me. Zoey has a lot more energy than Berry does but she is also my trouble maker. When bread goes missing…..I know she has taken it under the bed somewhere.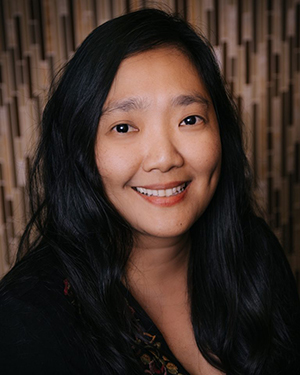 Grace Geslani
Dental Assistant
My name is Grace Geslani, I am a Filipino of considerable Chinese heritage. I completed my dental studies in the Philippines and participated in various seminars, trainings and outreach projects and this has given me a lot of rich experiences.
Fun Facts About Grace
What is the best part of your job working at HDA?
I have learned not to limit myself and to be open to anything to enable me to grow and learn more.
What did you want to be when you grew up and why?
A dentist. They do such interesting things, and I had a good experience in the dentist's office while growing up.
What do you do for fun?
I enjoy spending time with my family on my off-days, also playing with our dog Nicki and our Pineapple Conure bird named Bella.
Lilly
Dental Assistant
My name is Lilly. I am a dental assistant for Hawthorn Dental Associates. I was a CNA for 14 years before switching to dentistry. I am also a first time mom to my son, Grayson. He keeps me busy and on my toes. I am an out-going, fun person. I love Chicago-land sport teams. I also am a collector of sports memorabilia. In my spear time, I like going places and hanging out with friends and family.
Fun Facts about Lilly
Why did you pick a career in dentistry?
When I was a little girl, I wanted to be in the medical field. I loved taking care of people and helping them. After 14 years of being a CNA, I switched to dentistry. I can still help people but in a different way.
What is your favorite food?
My favorite food is lox and bagels with cream cheese. I could eat this every day!
Tell us about your pet!
I have 2 dogs. Cookie is a Shitzu Poodle mix and Rossy is a Pitbull Pug mix. They both get along with each other very well.